Cuan Law is the ideal place for your BVI sailing vacation. We sail thru the most beautiful waters to explore white sand beaches, secluded coves, and popular snorkel and scuba spots. Our comfortable air conditioned cabins and main saloon are perfect to review photos from the day and unwind.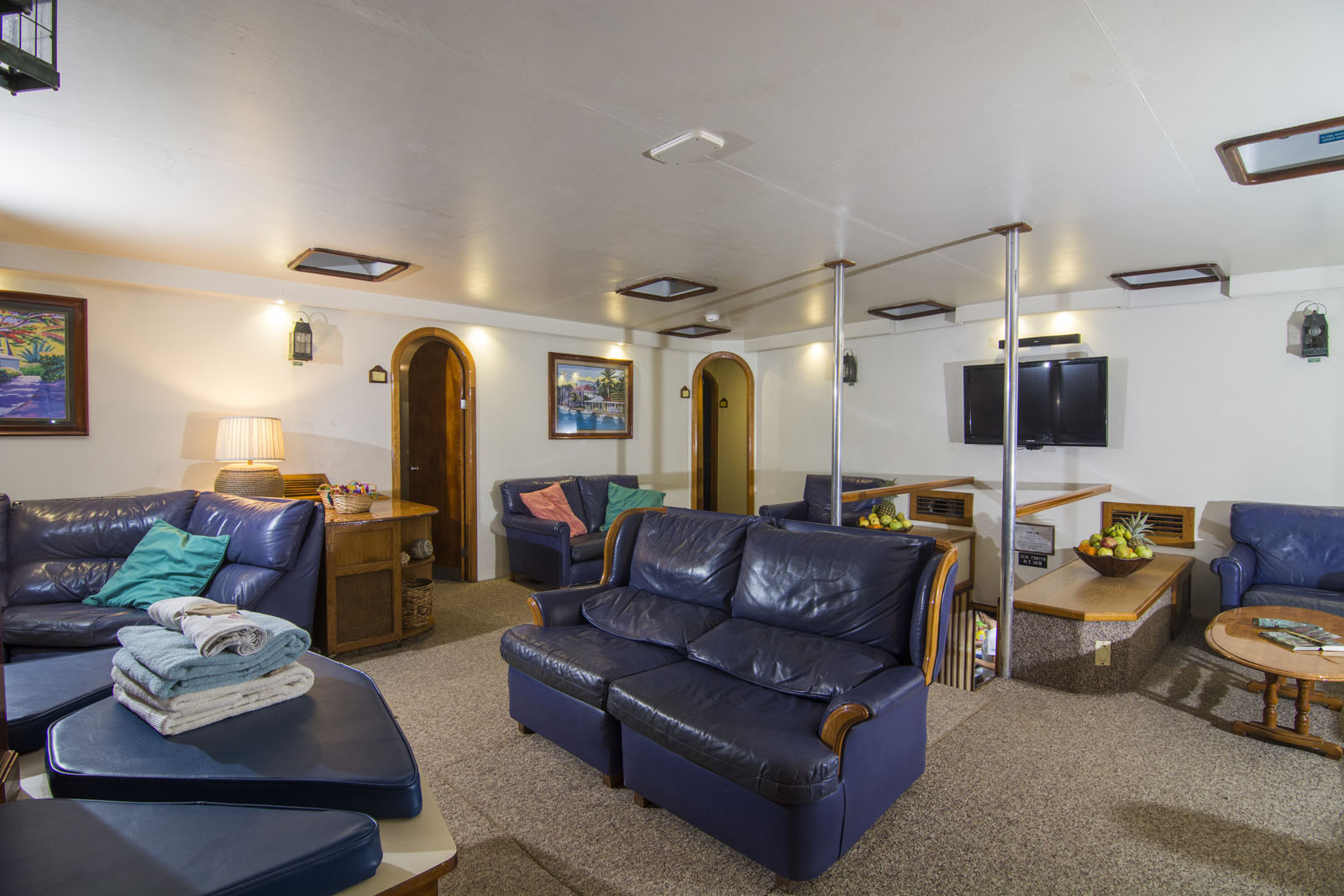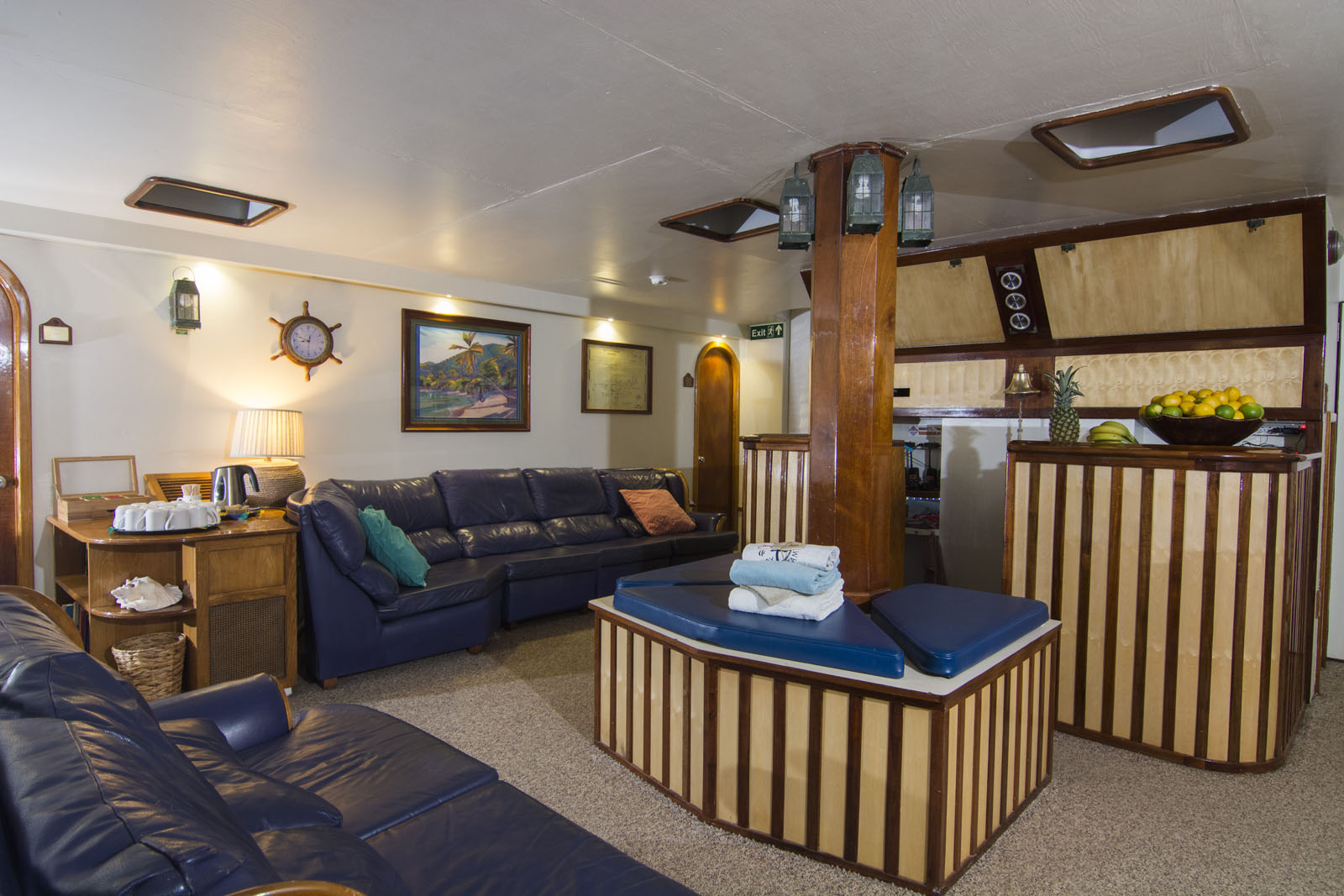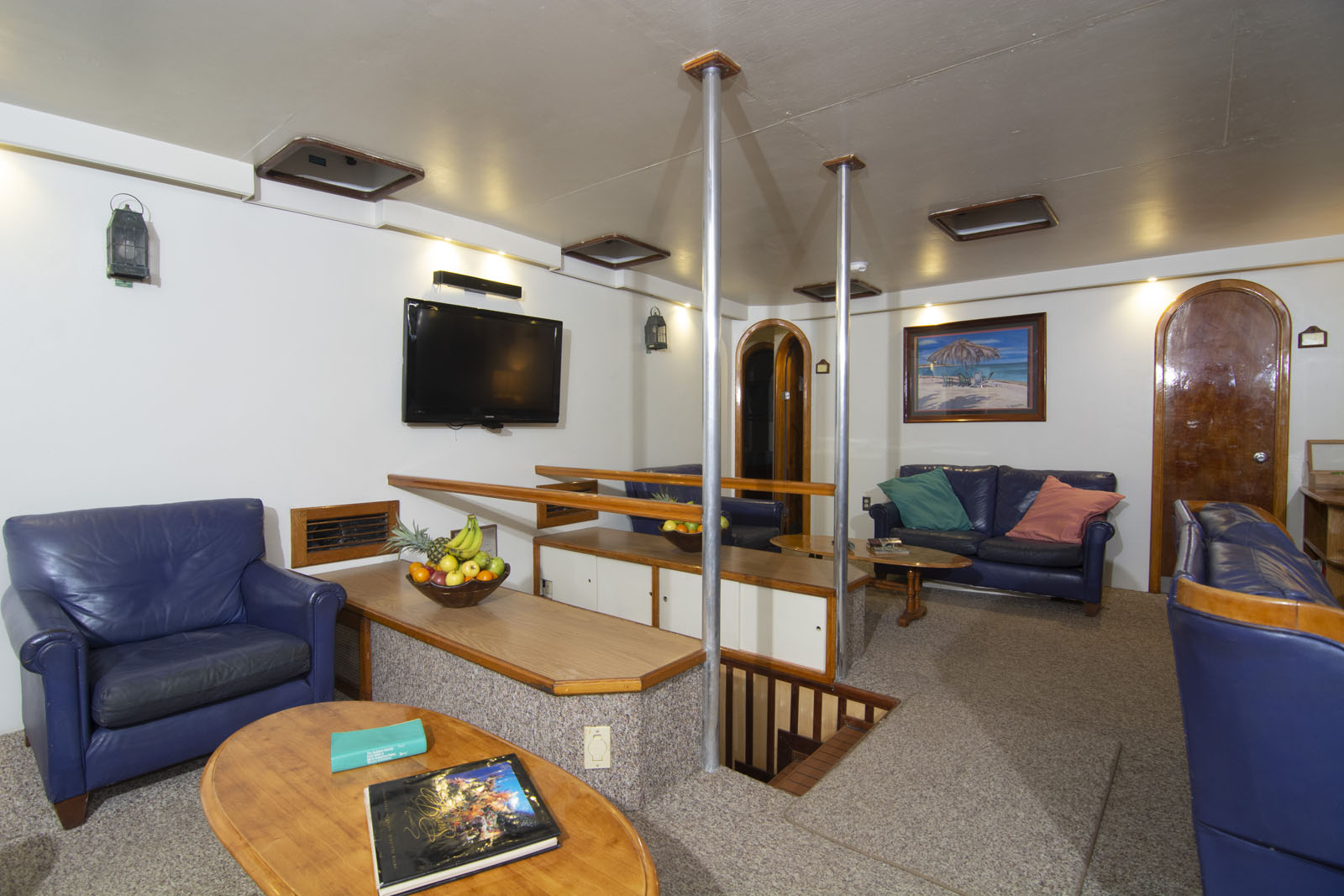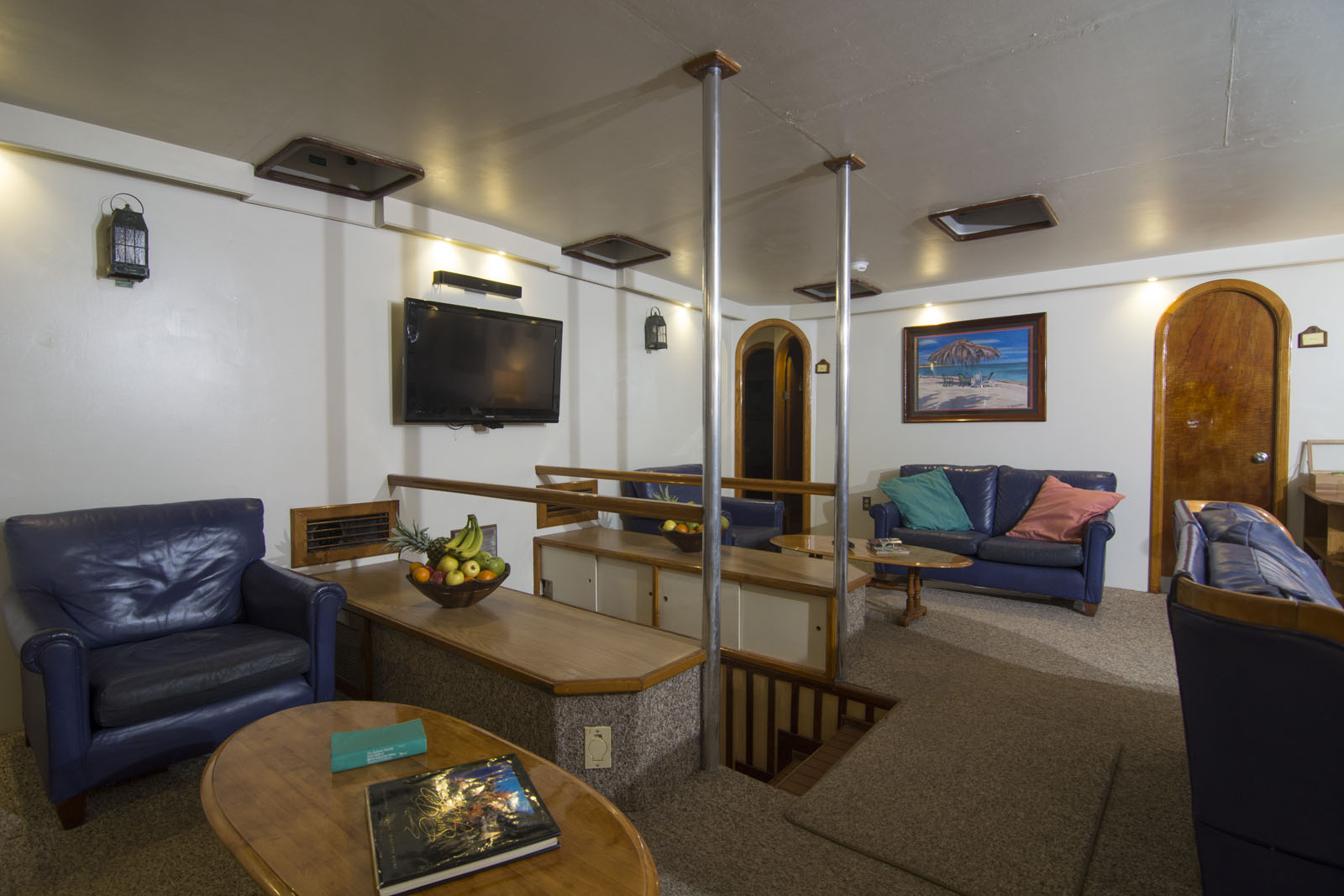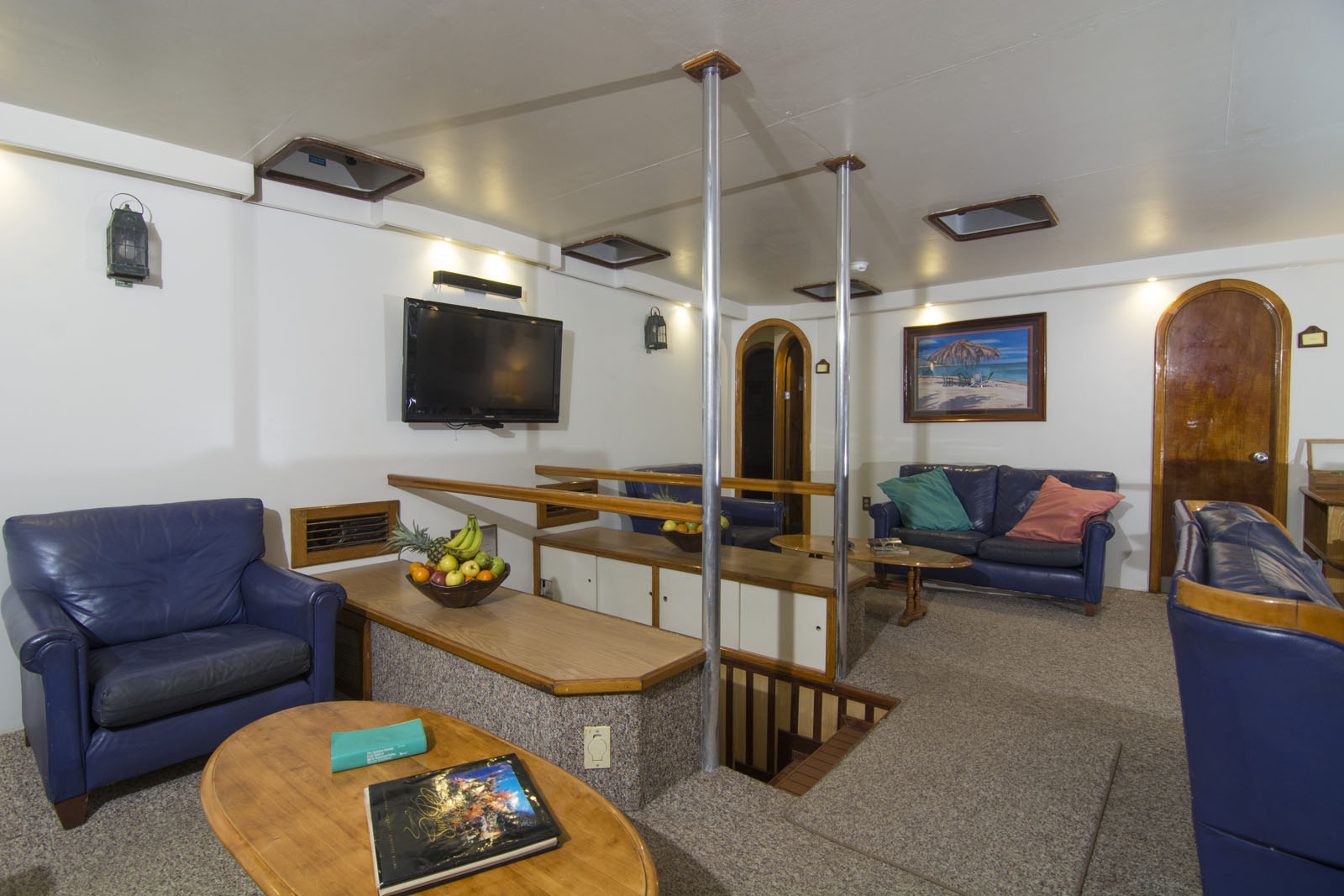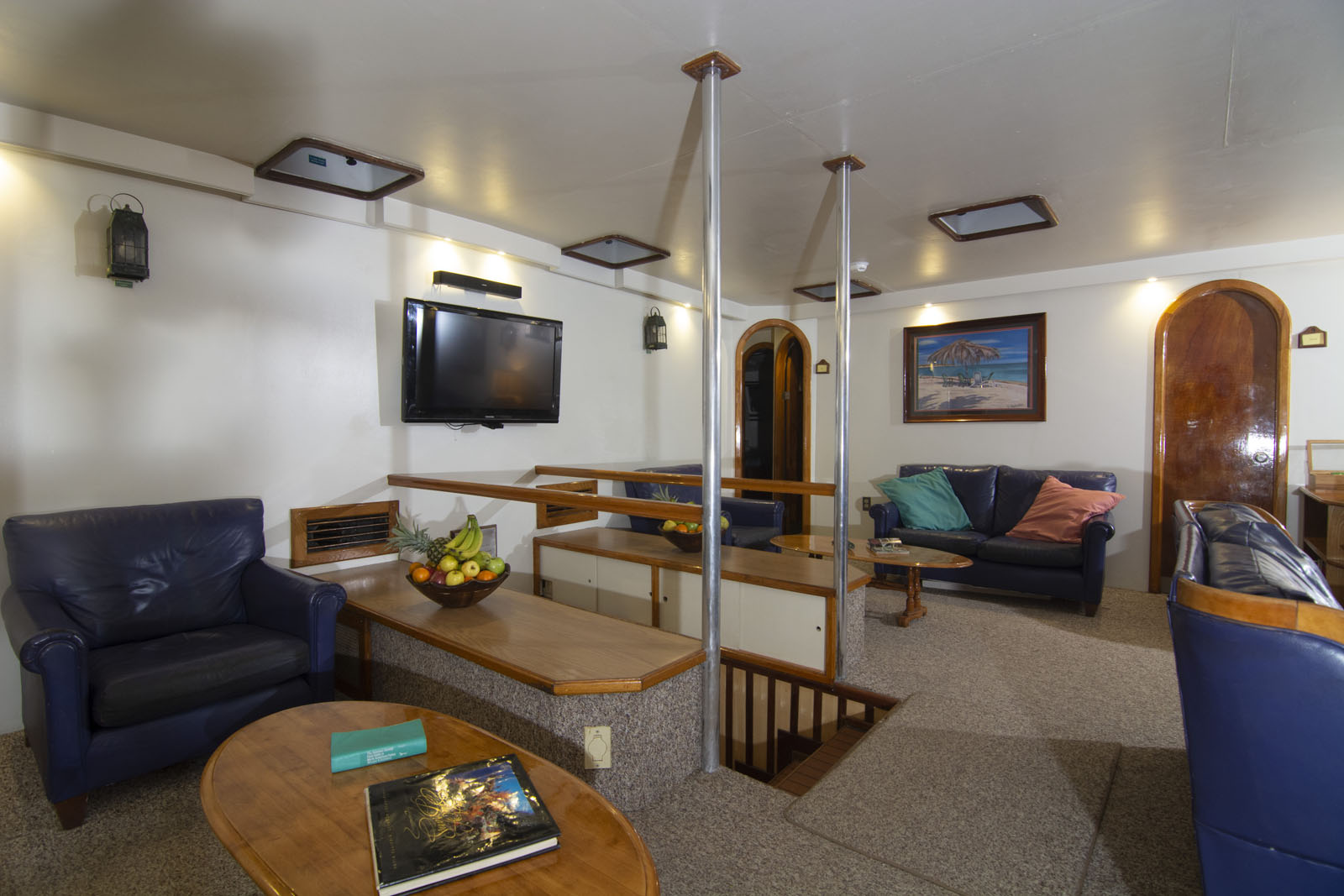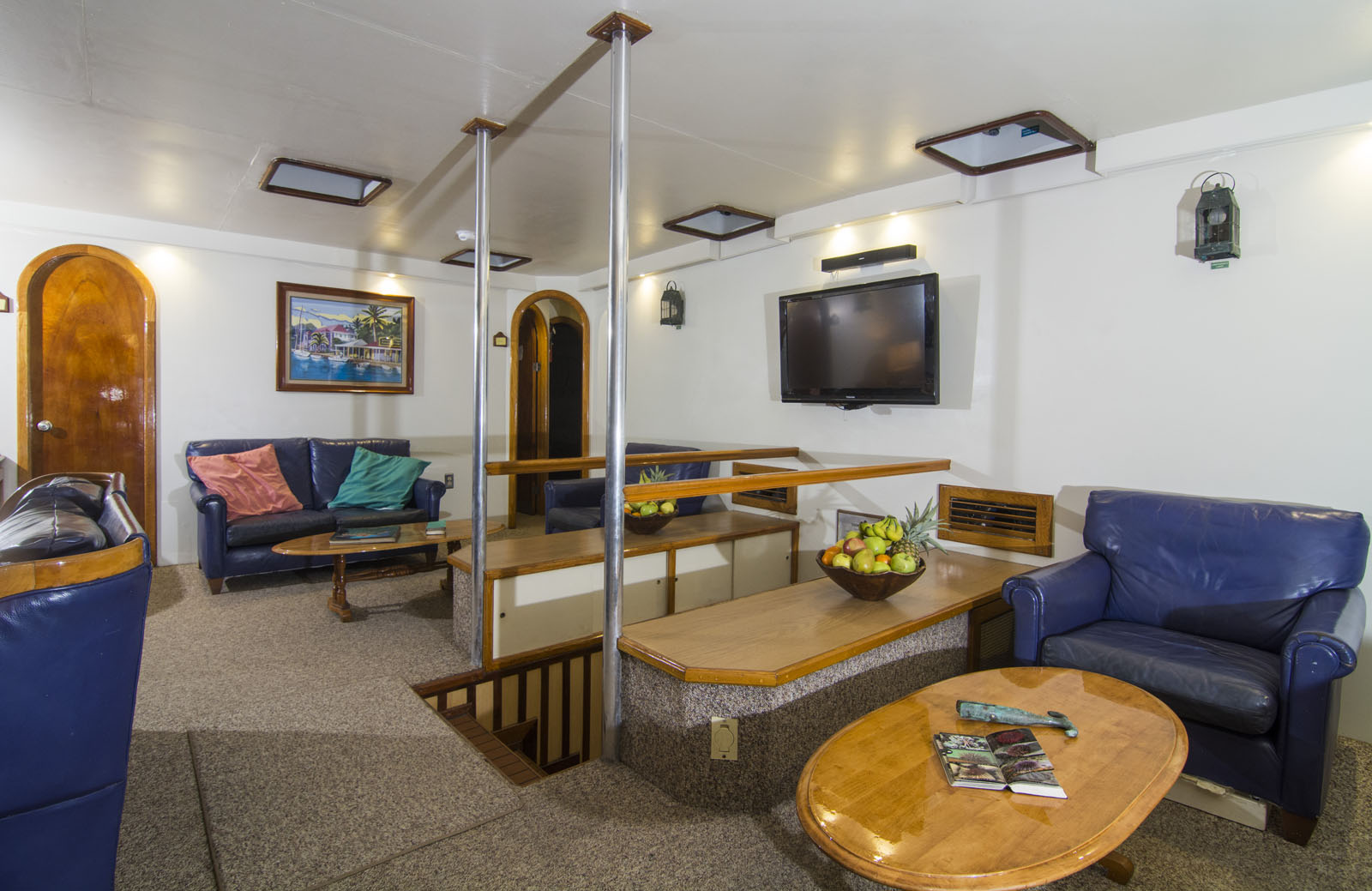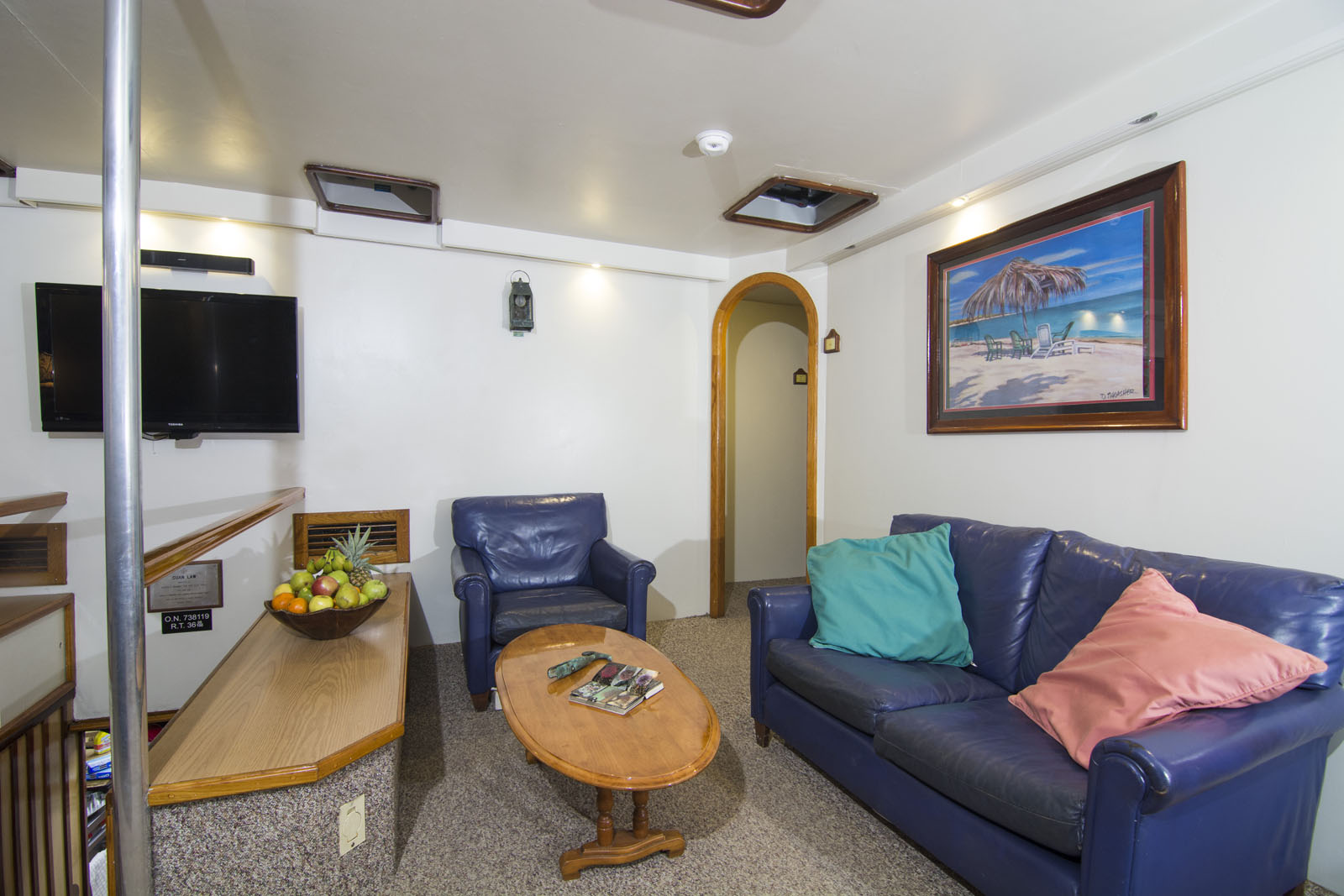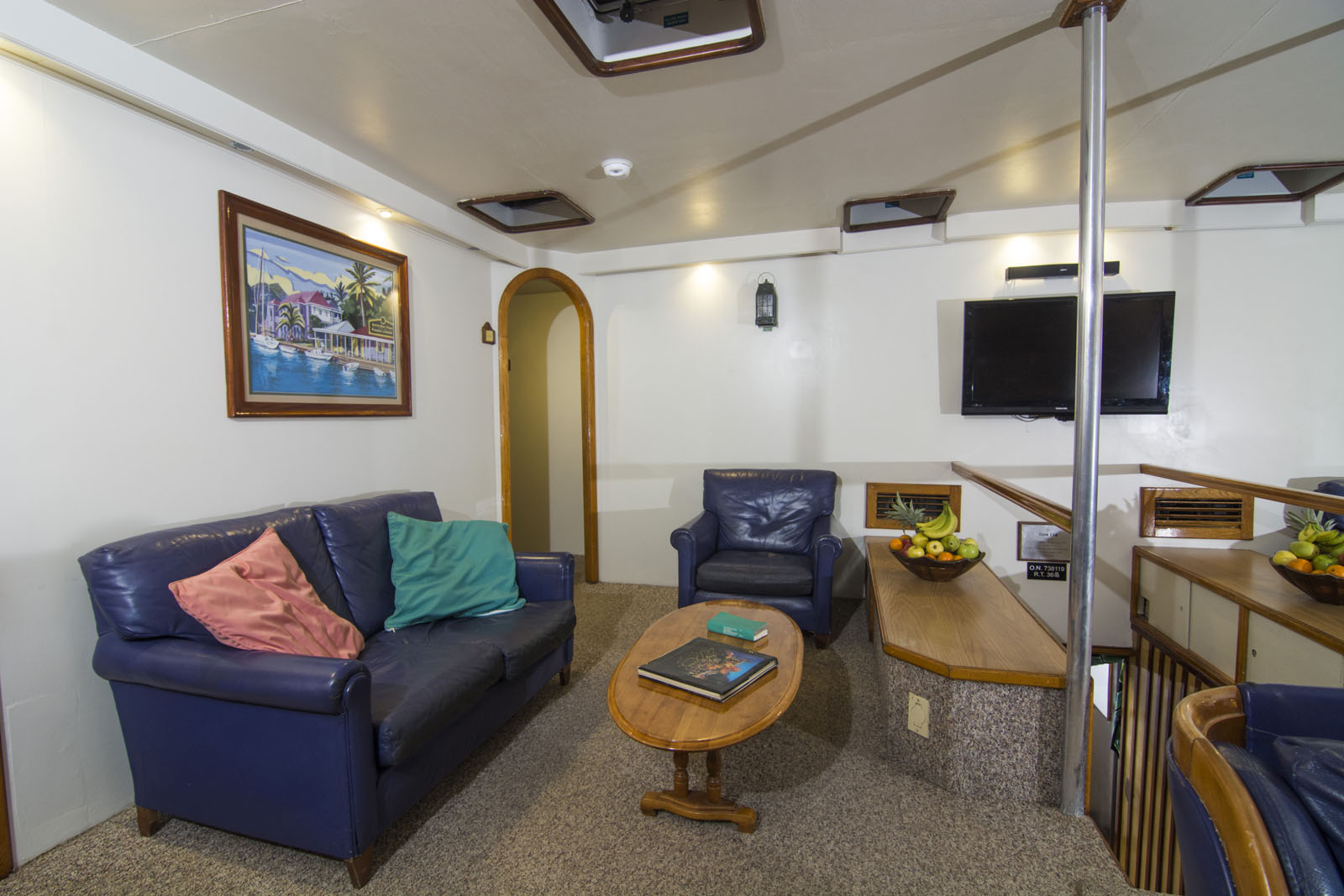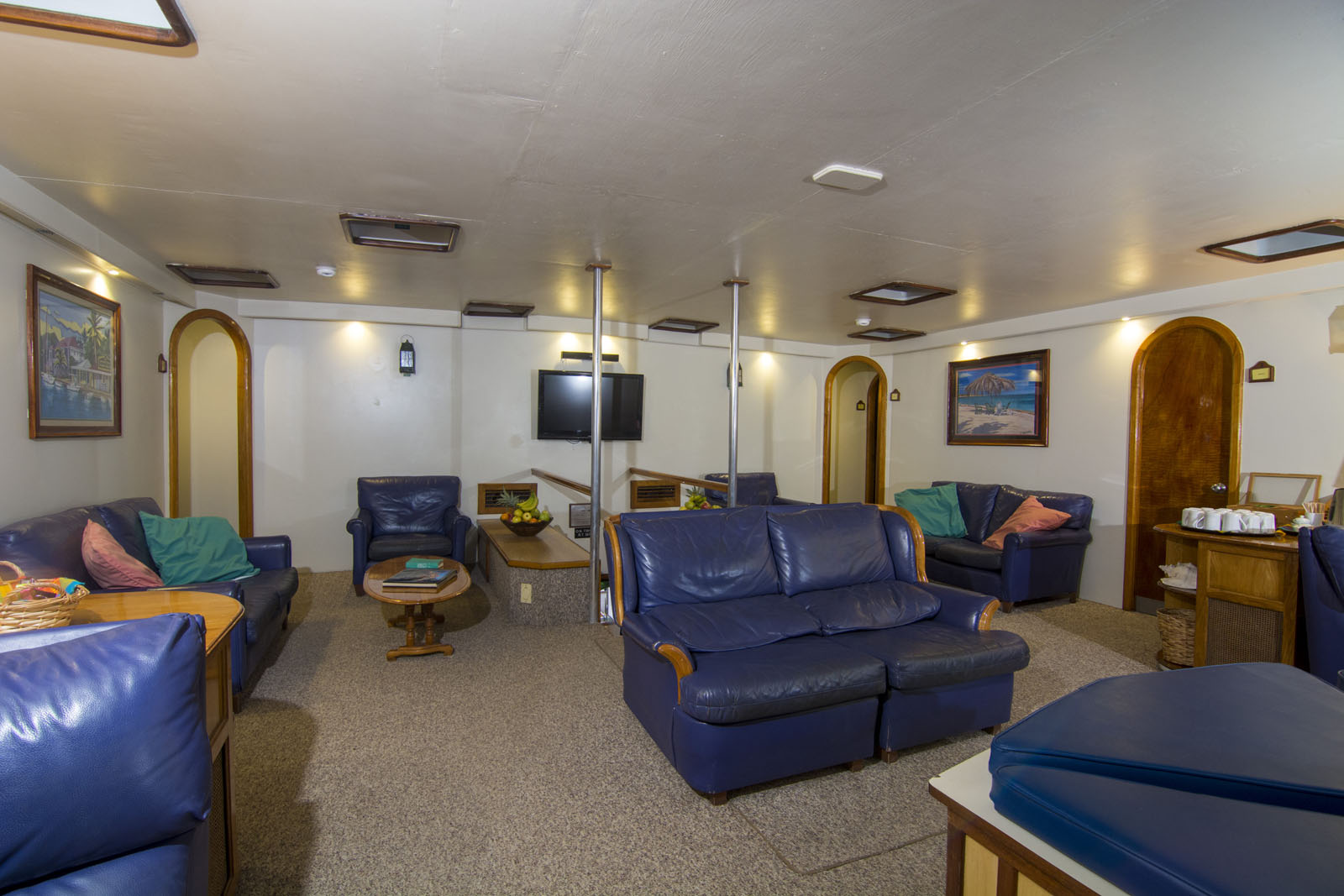 Relax in this huge air-conditioned lounge. This is where you can help yourselves to tea, coffee, juices, iced water, sodas, beer and mixed drinks as well as fruit and nibbles – all available throughout the day. Things can get lively here when guests break out the board games too!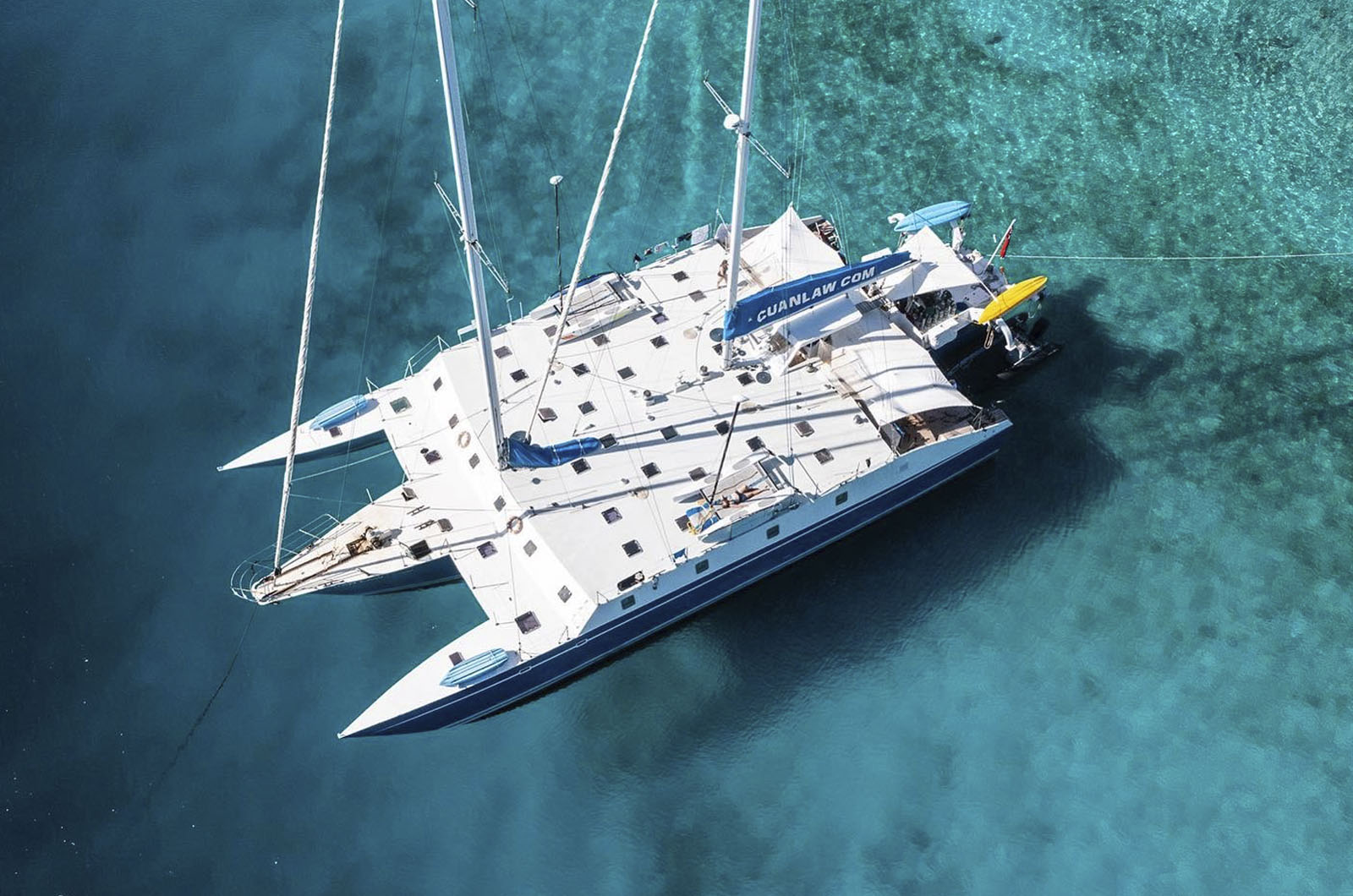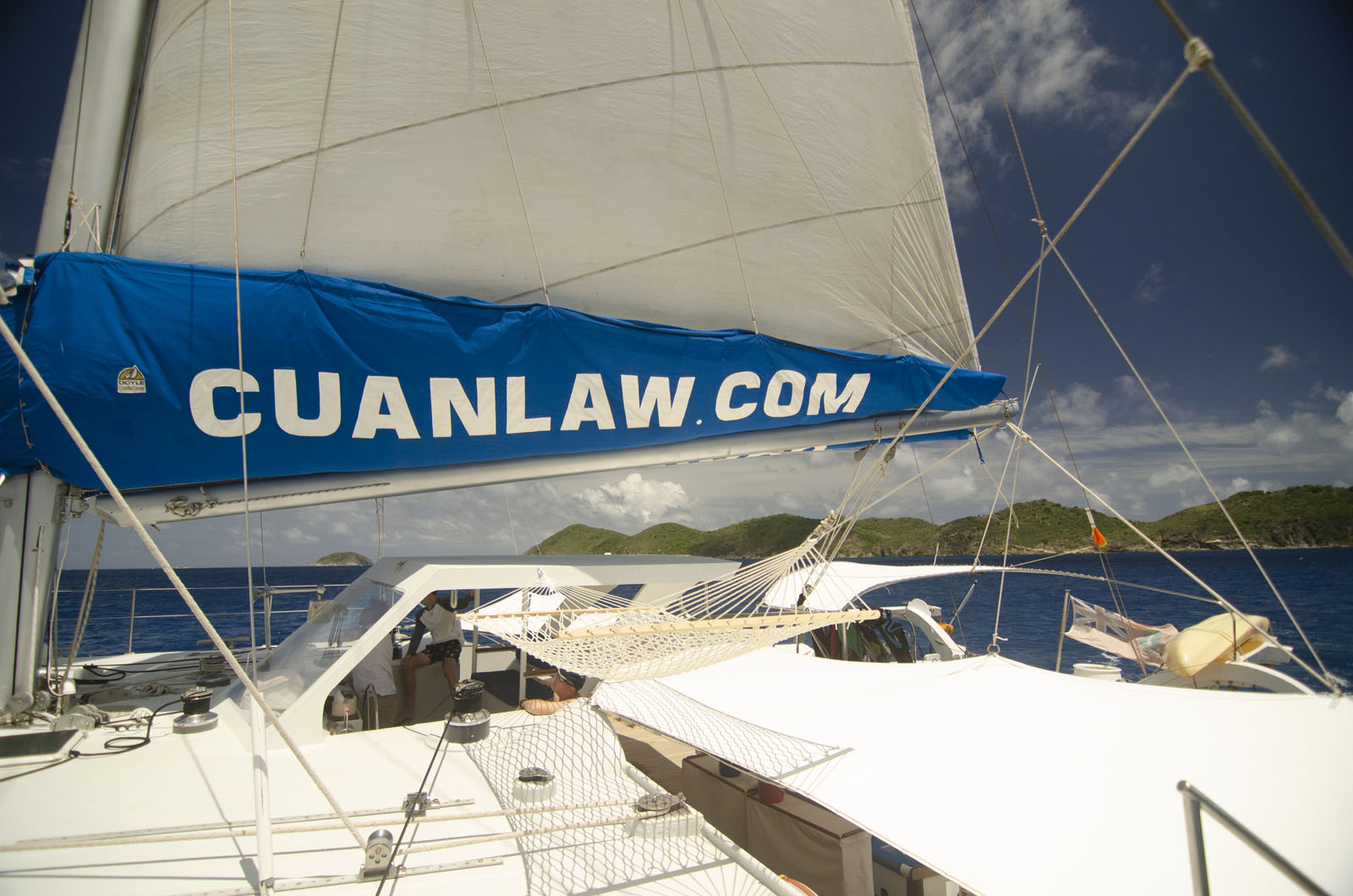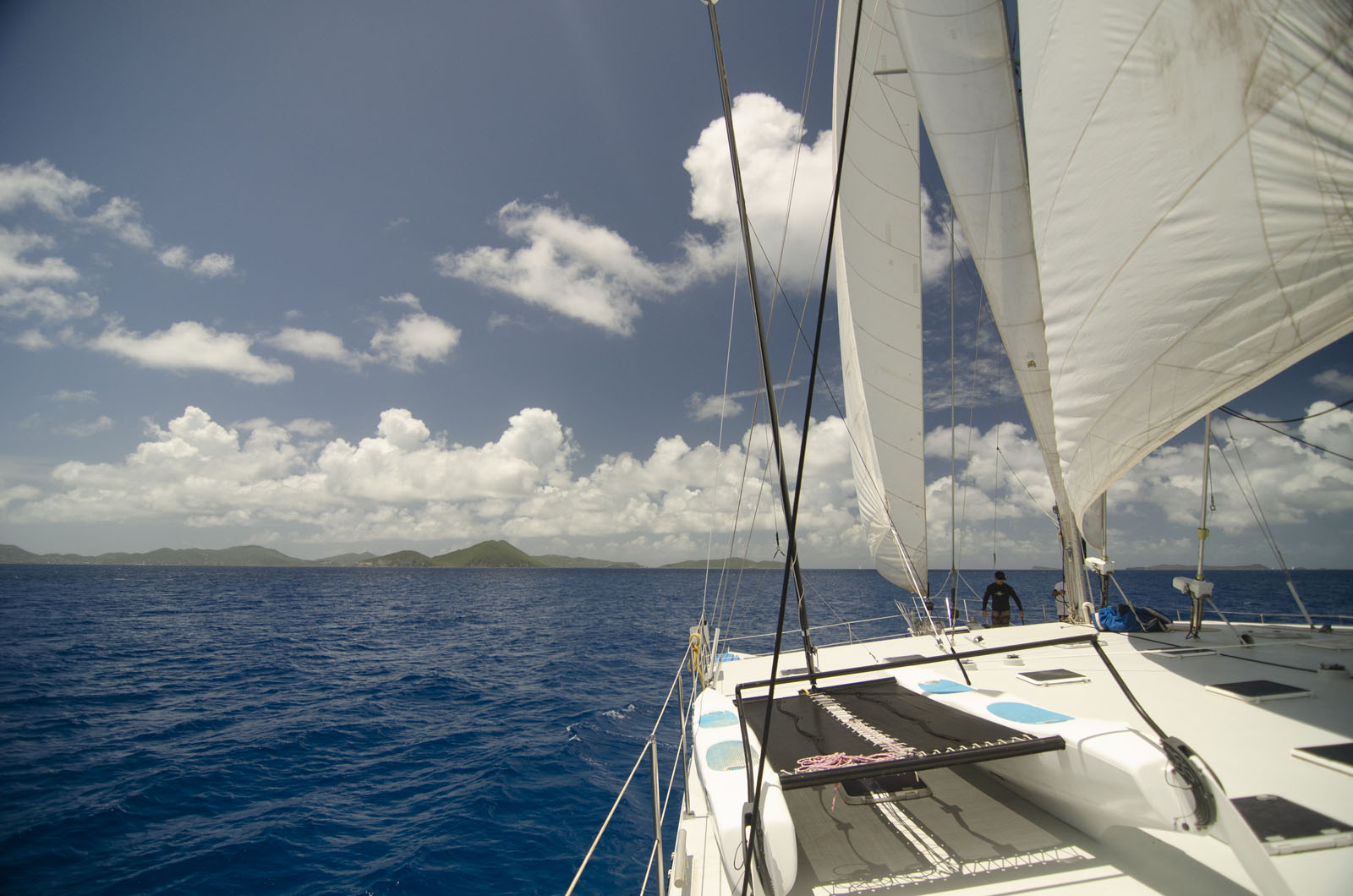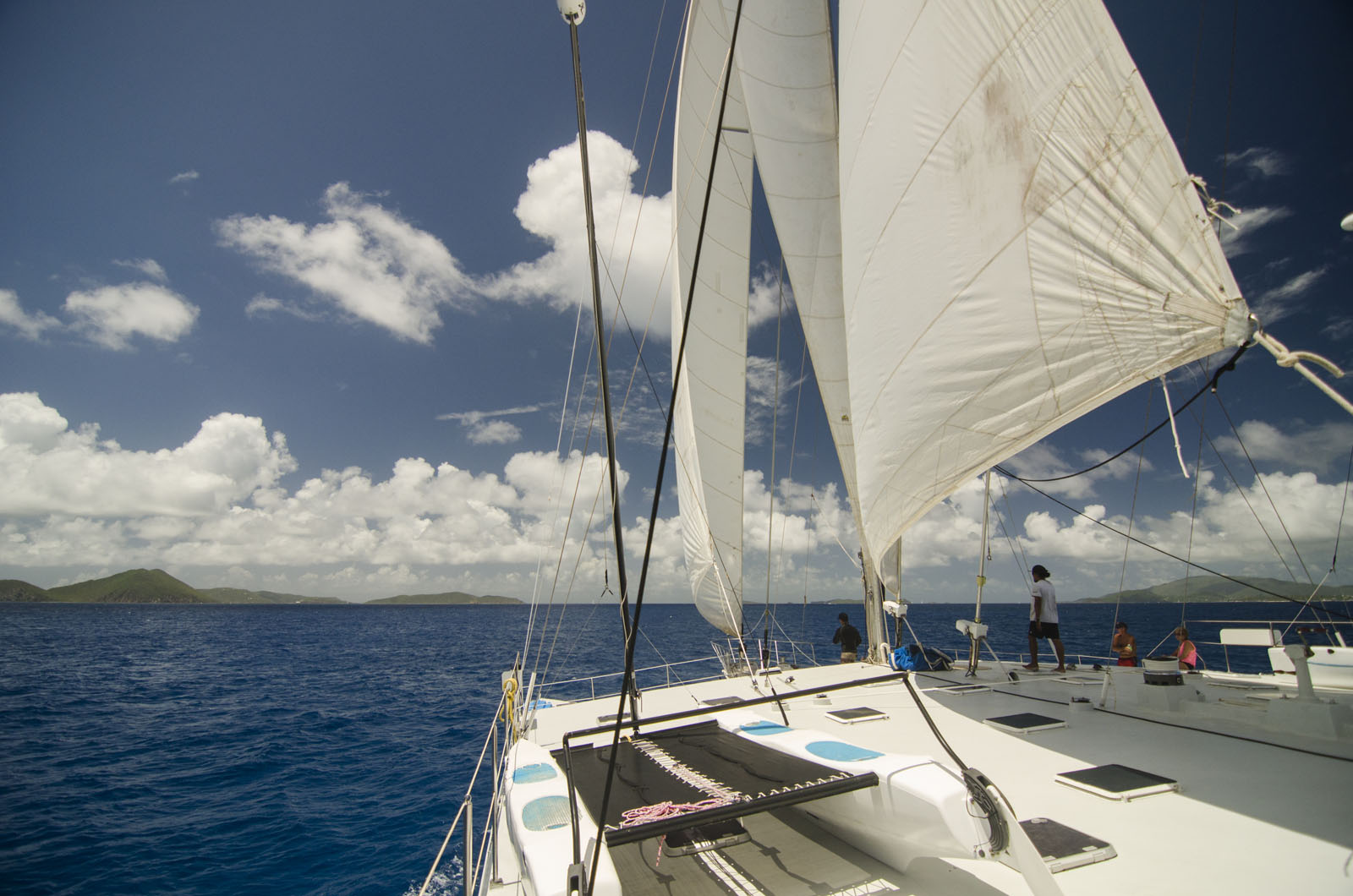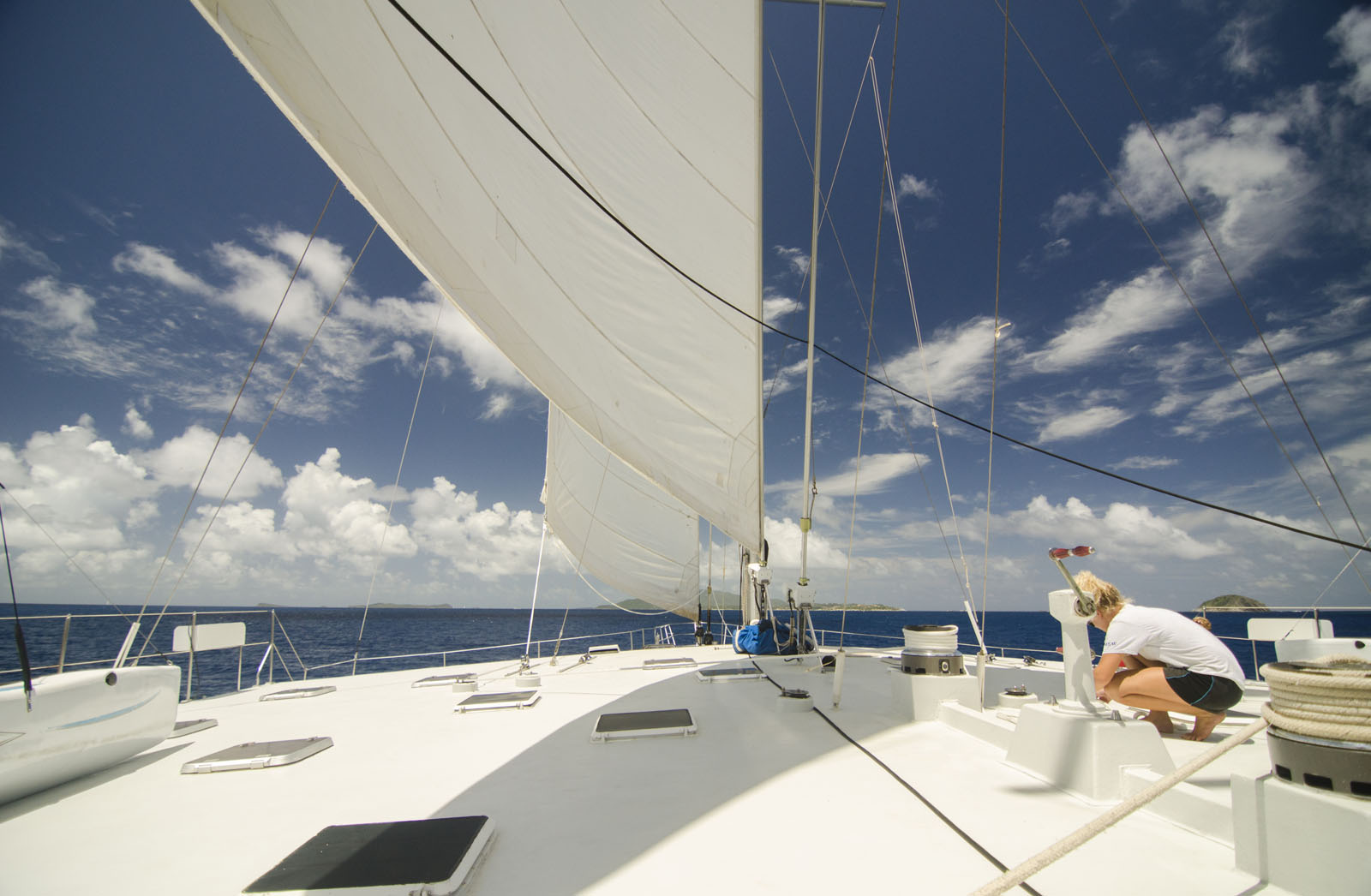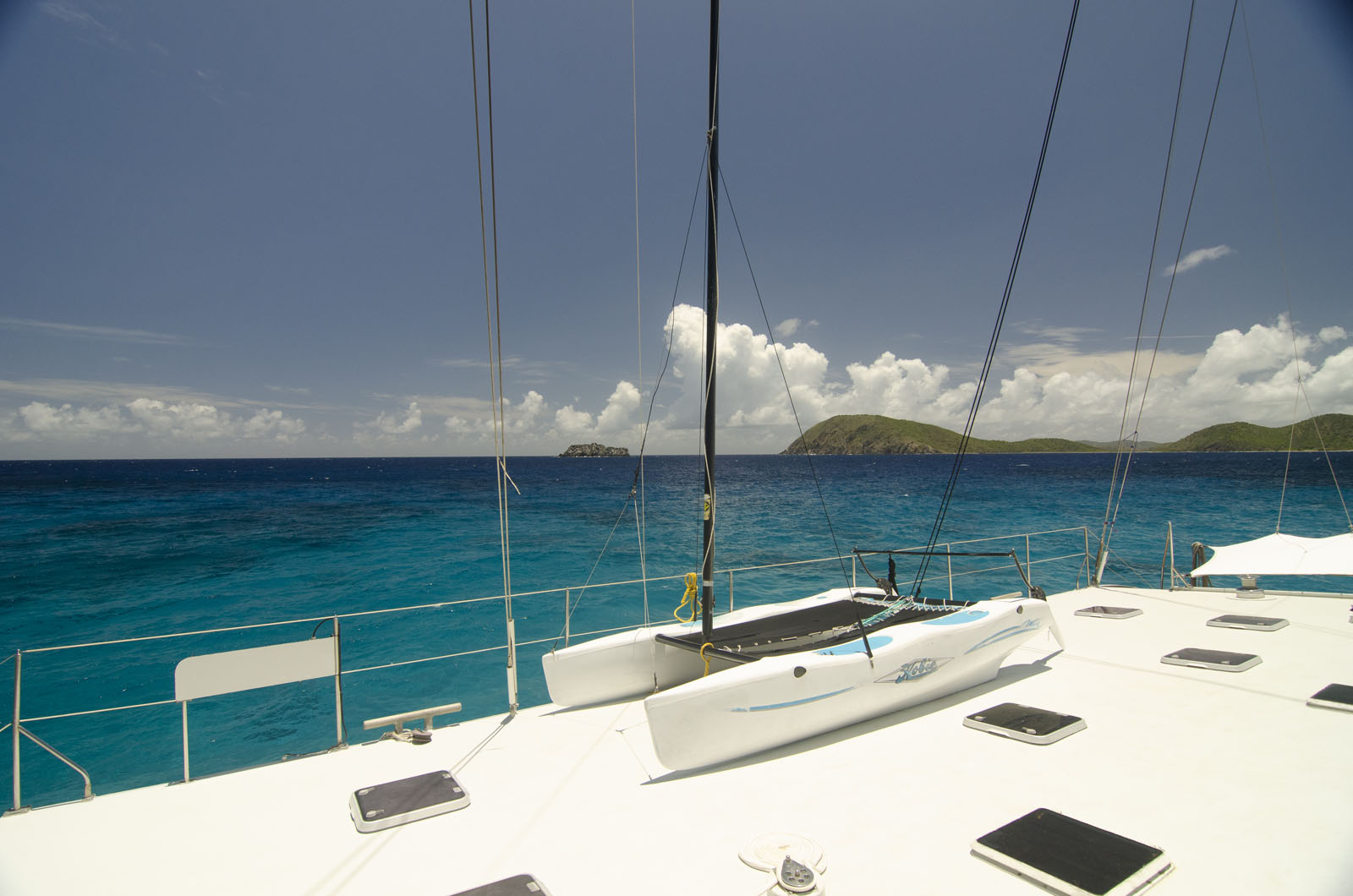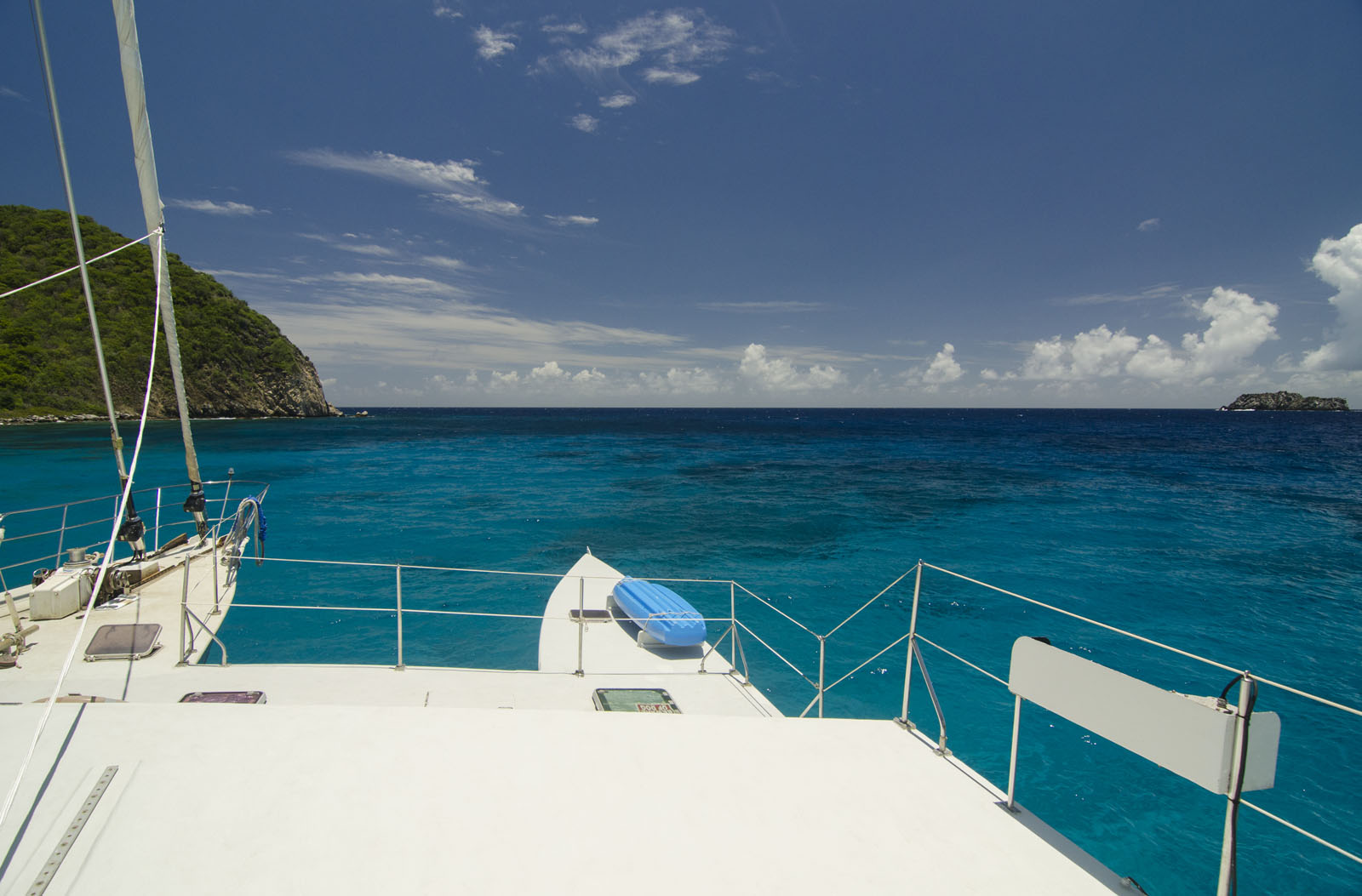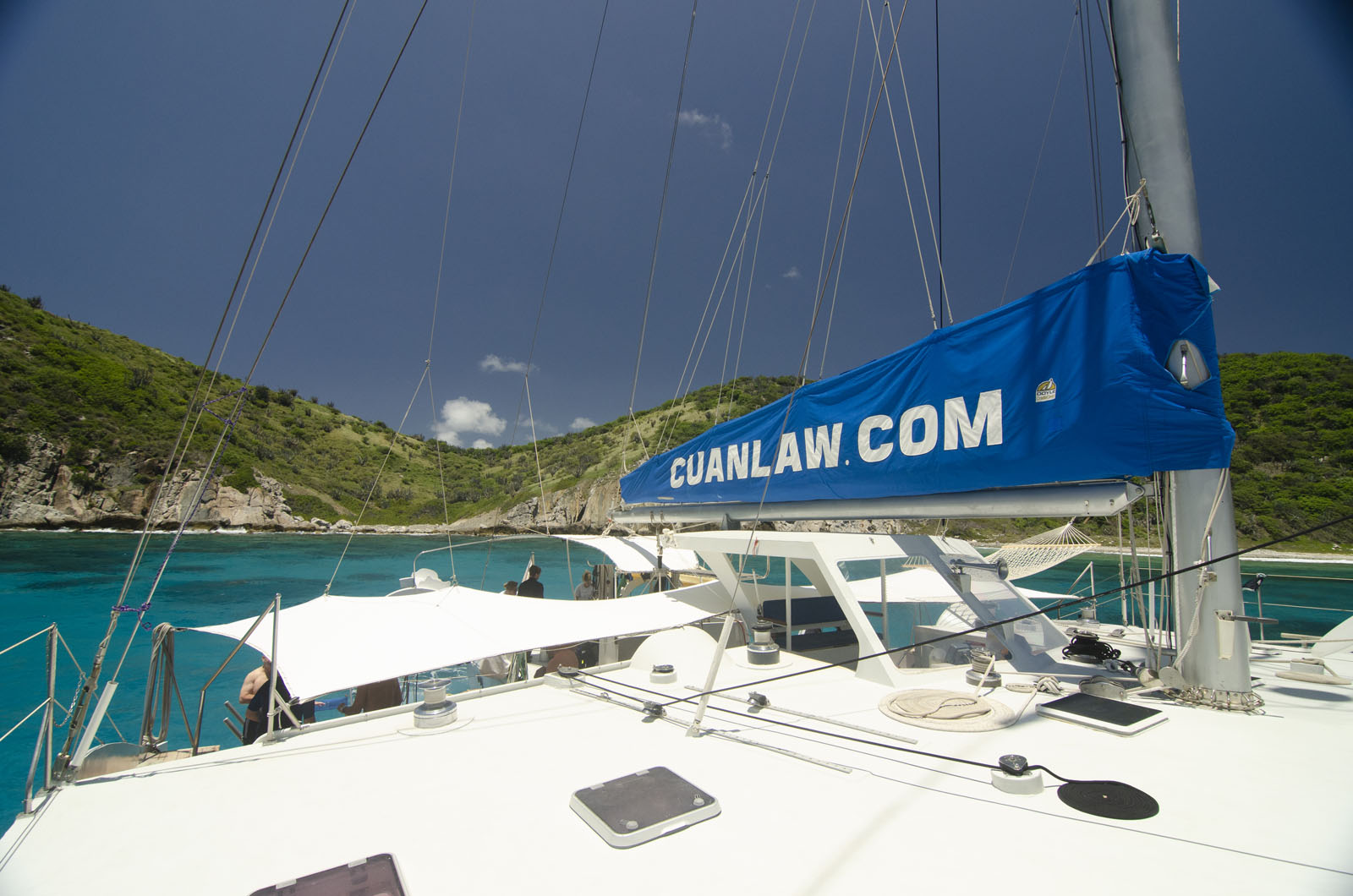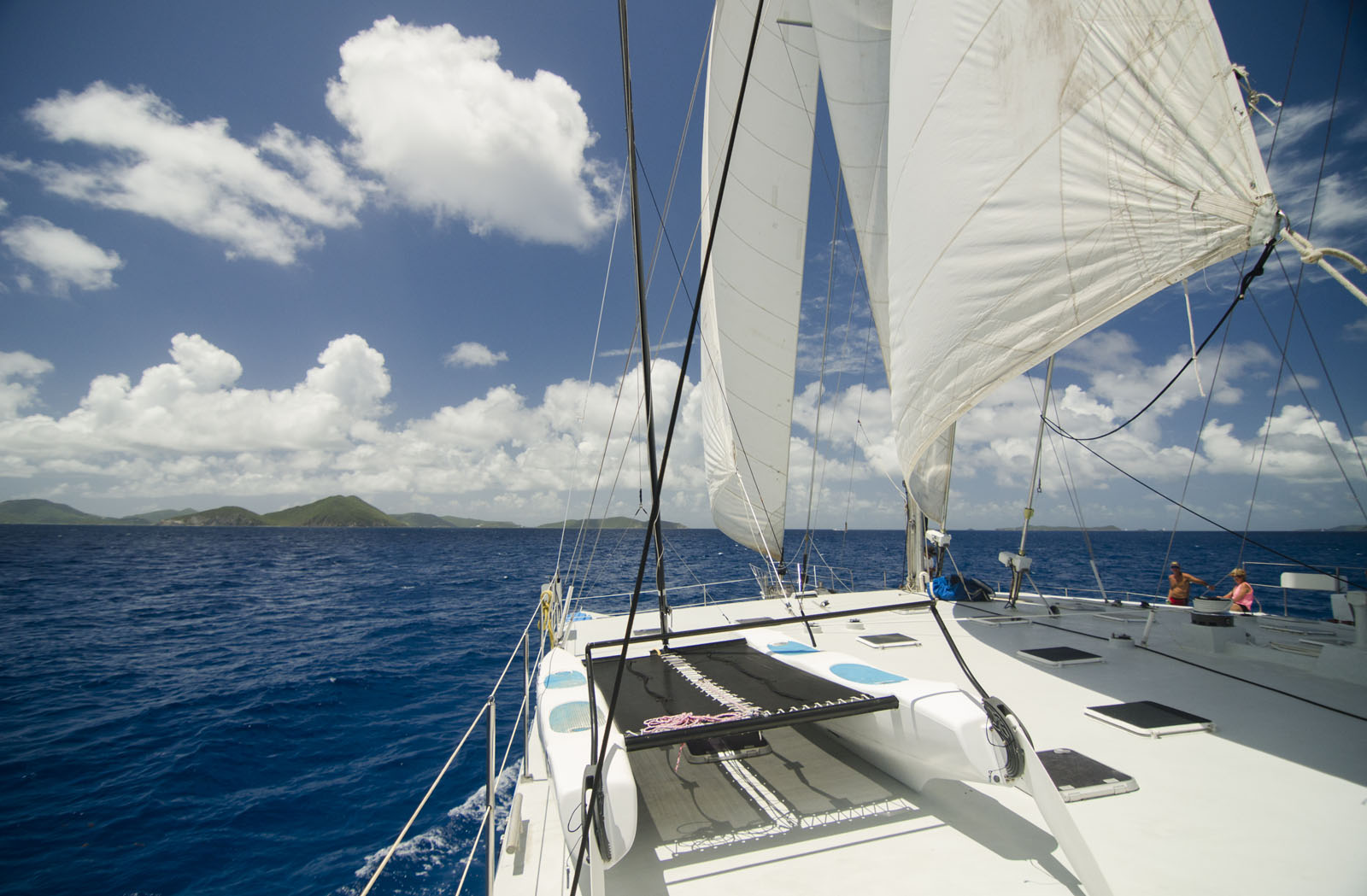 When we are at anchor this is the spot for the sun worshipers – we have cushioned deck mats for everyone which can also double as yoga mats. When it comes time to move to the next amazing cay or beach, you'll be able to help our crew set our huge sails if you want to.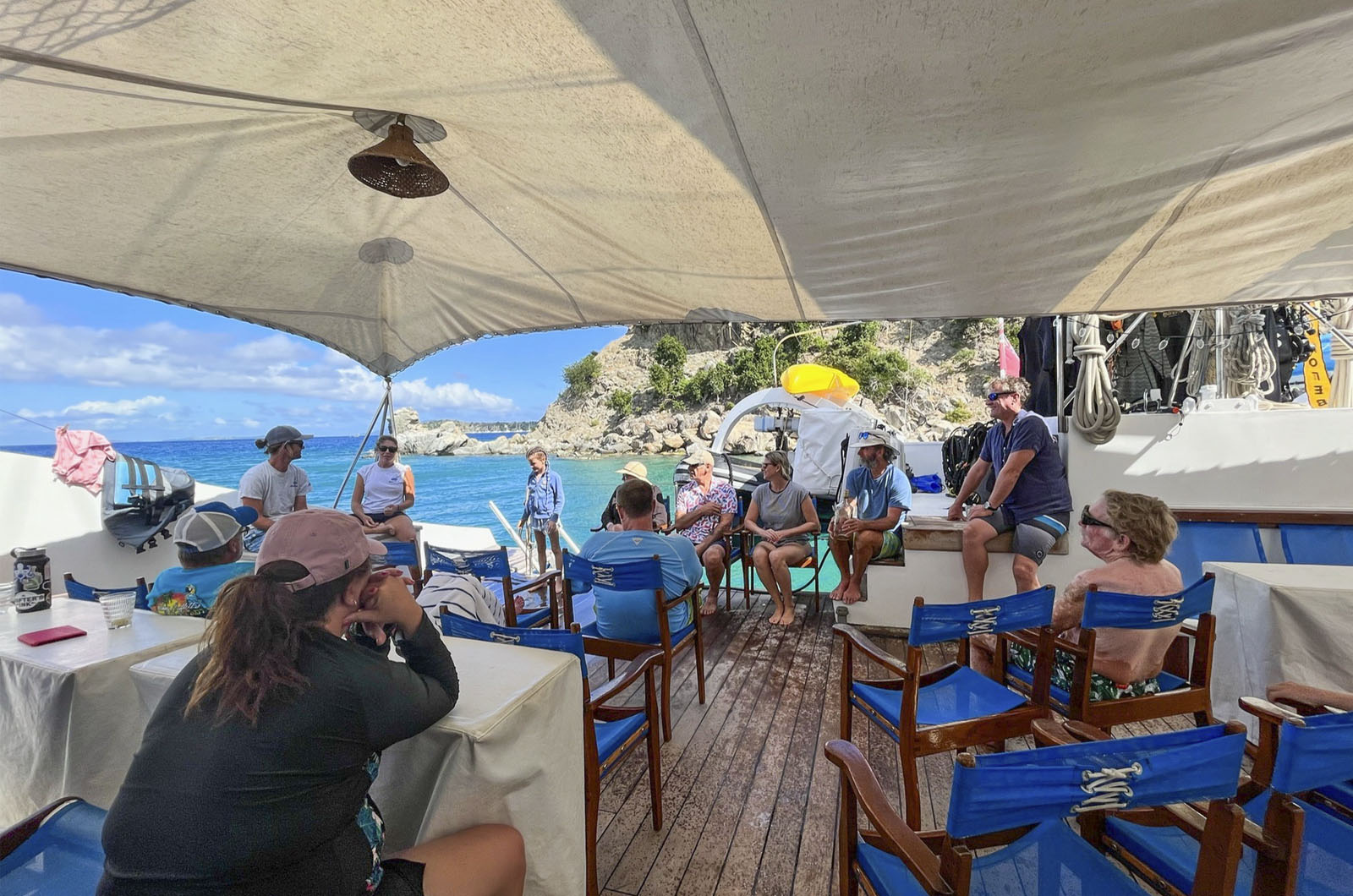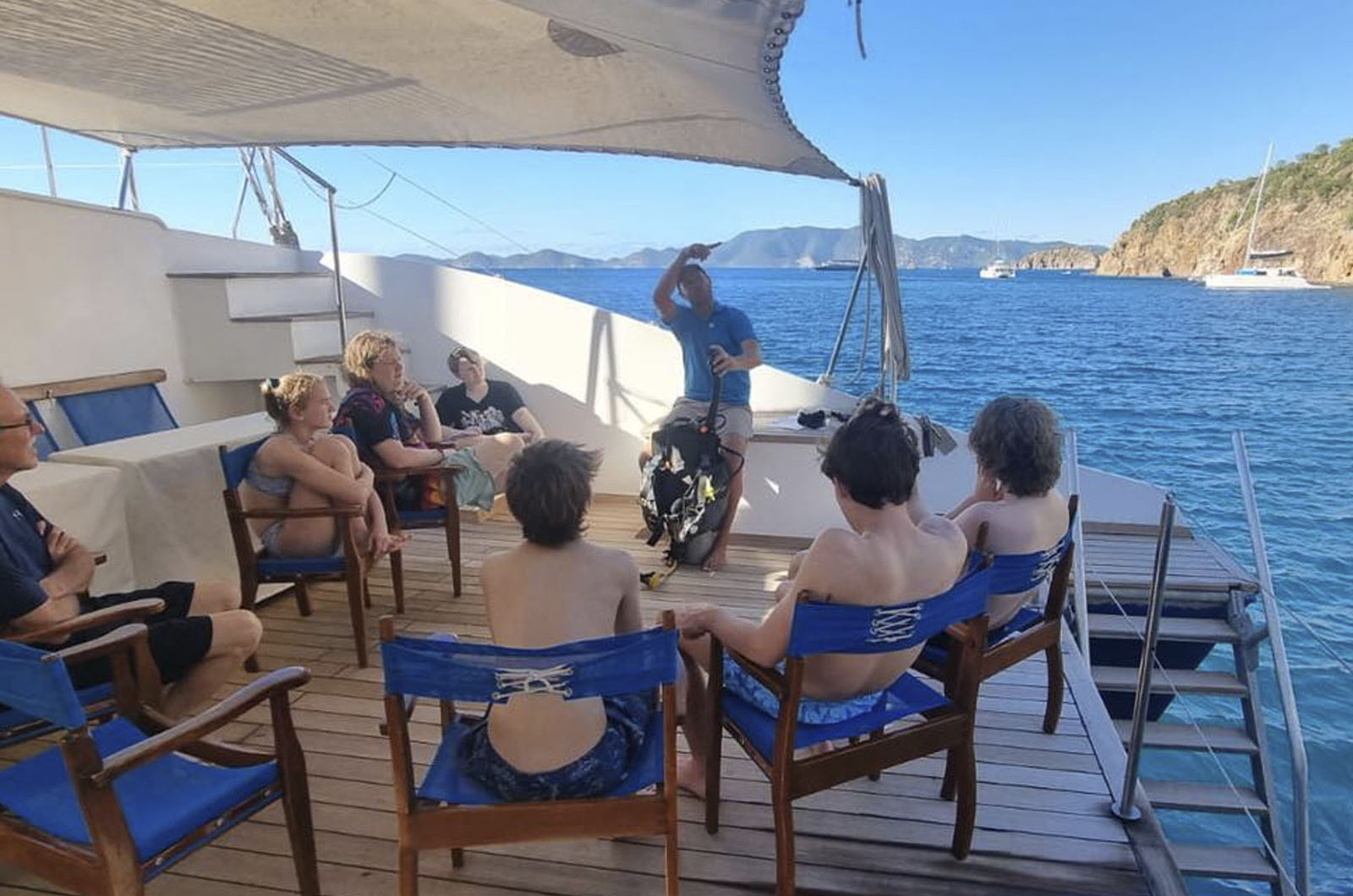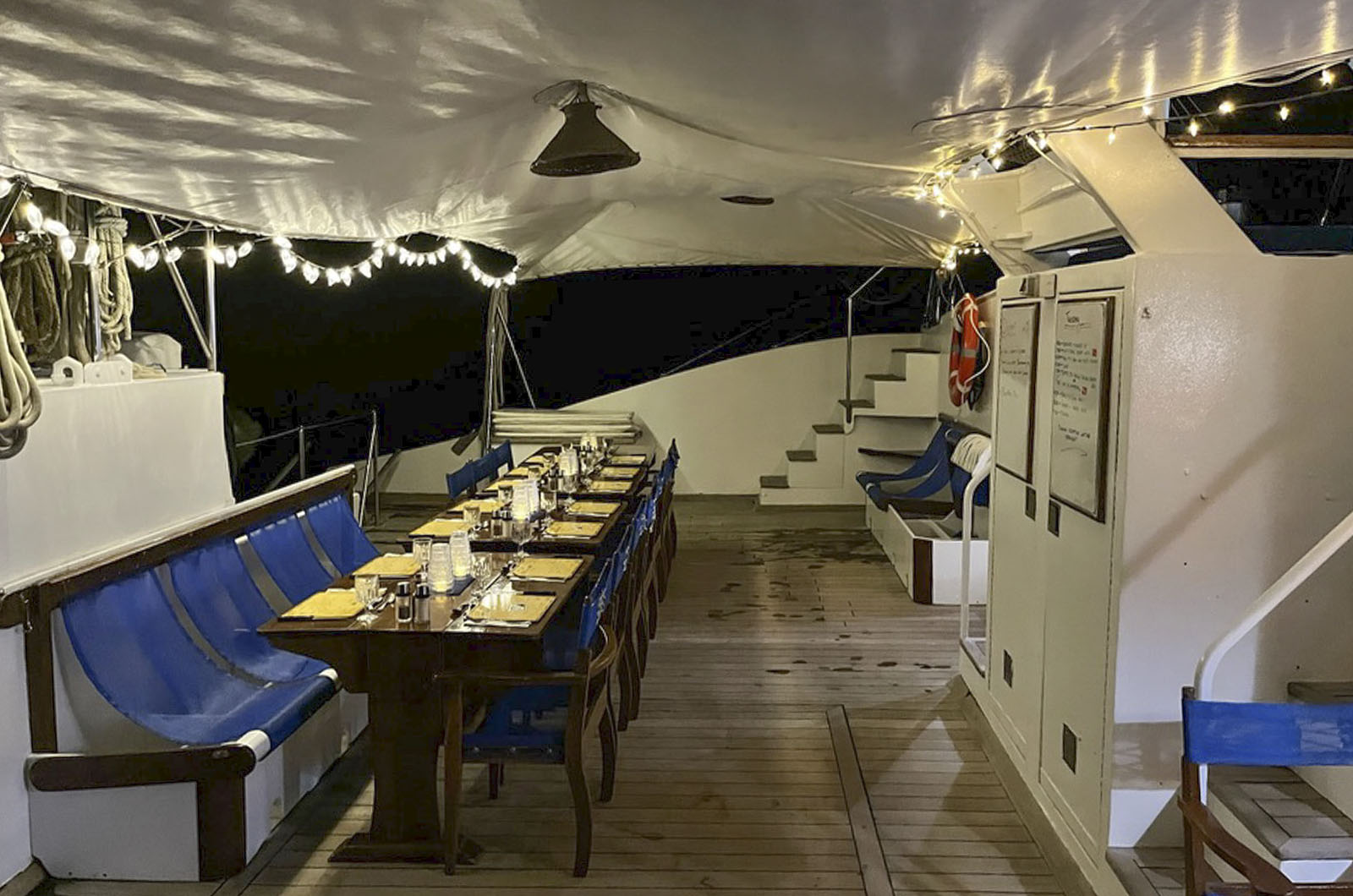 This is our action area. If you're a diver you'll get suited up here and be handed your tanks all ready to go just before heading off for the next dive. We serve meals here too – breakfast and lunch are expansive buffets and dinner is a slightly more formal plated feast.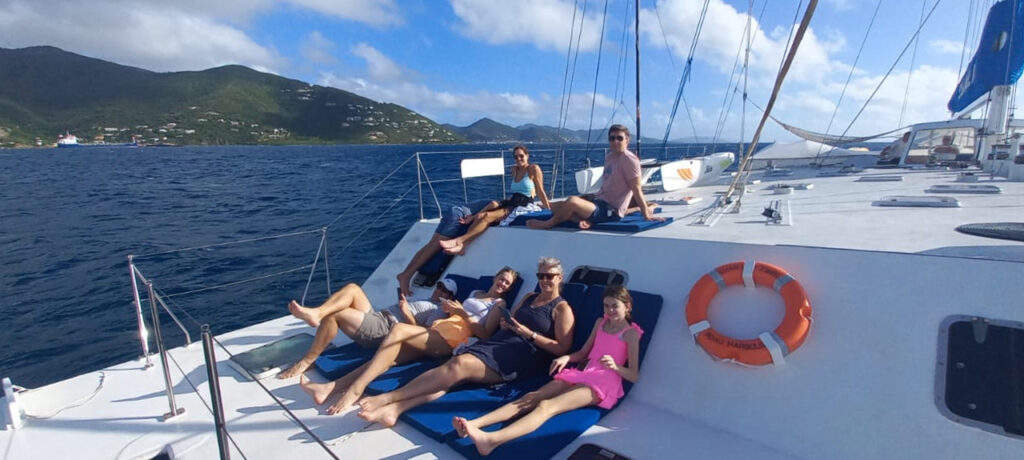 Each stateroom can be configured as 1 queen or 2 twin beds. Use your mouse to slide view each stateroom as a twin or queen.
All 10 staterooms have their own private bathrooms, individual air conditioning or side and ceiling hatches if you prefer the gentle Caribbean breezes. Each of the spacious rooms are very similar in size so it is impossible to say whether there is a "Best" one! Many guests like #1 and #10 as they are the closest to the aft deck, the diving and the dining. Some like the corner cabins #4 and # 7 and others like the very easy access to the main salon from #2 and #9.